Lao Mao is very depressed recently. His son who has high hopes does not like to play football and loves to play games. Seeing his two generations of football dreams cannot be realized, he is extremely distressed.
老毛最近很沮丧。寄予厚望的儿子不喜欢踢足球,喜欢玩游戏。看到他两代人的足球梦想无法实现,他非常沮丧。
He opened a live broadcast and complained to me: "Kong Ming, how do you make him fall in love with football?"
他打开了现场直播,向我抱怨:"孔明,你如何让他爱上足球?"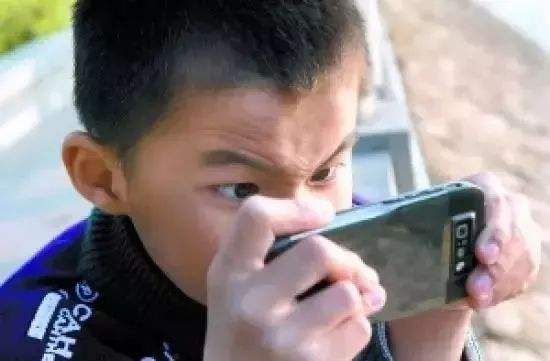 Lao Mao drank a sip of white wine and skillfully fished out a piece of hairy belly from the hot pot full of chili. "It would be nice if he could fall in love with football through the game!" Through the steam from the hot pot in the video, I felt like I saw Lao Mao wearing the yellow jersey of the Quanxing team playing football on the concrete floor when he was young.
老毛喝了一口白葡萄酒,然后从充满辣椒的火锅中巧妙地捞出一块毛茸茸的肚皮。 "如果他能在比赛中爱上足球,那就太好了!"通过视频中火锅的蒸汽,我感觉就像看到老毛年轻时身穿全兴队黄色球衣的水泥地板上踢足球。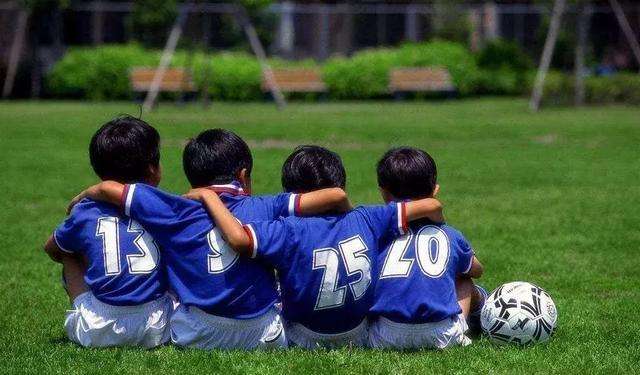 Lao Mao's question made me ponder, so a bold idea was brewing in my mind: If technology continues to improve, is it possible for novices to play football through games in the future? After all, many foreign troops can simulate the battlefield environment by playing games. Maybe football can really be integrated with games?
老毛的问题让我思考,所以一个大胆的主意在我脑海中浮现:如果技术不断进步,那么新手将来有可能通过游戏踢足球吗?毕竟,许多外国部队可以通过玩游戏来模拟战场环境。也许足球真的可以与游戏融为一体?
Regarding the situation of Lao Mao's son, the current football game is definitely not good.
关于老毛儿子的情况,目前的足球比赛绝对不好。
The situation of this kid is different from that of his dad. Lao Mao and I both played football first and then played games, while Lao Mao and his son needed to turn around and play football after falling in love with football.
这个孩子的情况与他父亲的情况不同。老毛和我都先踢足球,然后玩游戏,而老毛和他的儿子在爱上足球后需要转身踢足球。
This is actually an inverse process developed by fans of traditional football games, so football in the game must be close to reality.
这实际上是传统足球游戏迷开发的逆过程,因此游戏中的足球必须接近现实。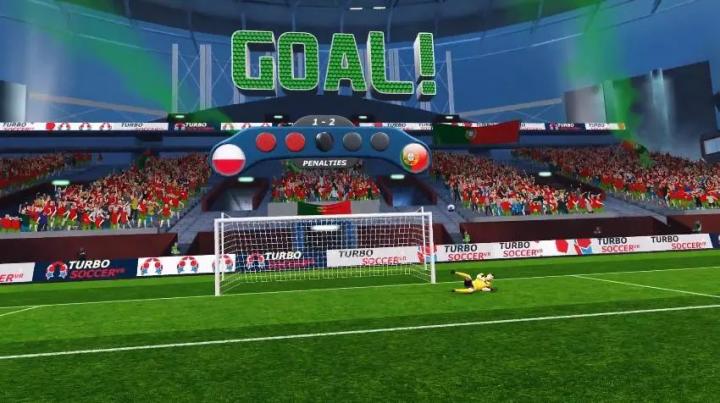 The live football, FIFA, and football manager series obviously cannot meet the needs of playing football, but can meet the needs of hands and brains; and now the general somatosensory games are only handle operation, there is no way to create an immersive experience, let alone simulate every The technical characteristics of each player.
现场足球,国际足联和足球经理系列显然不能满足踢足球的需求,但可以满足手脚和大脑的需求。现在,一般的体感游戏仅是手柄操作,无法创造身临其境的体验,更不用说模拟每个玩家的每个技术特征了。
According to the current game types, only VR (virtual reality) games may realize the dream of playing football in games.
根据当前的游戏类型,只有VR(虚拟现实)游戏才能实现在游戏中踢足球的梦想。
For VR technology, all game enthusiasts are very familiar with it. As early as a few years ago, when VR technology was hyped up, someone proposed to use VR technology to simulate football training, but given the infrastructure of the year, this great idea was very difficult to implement.
对于VR技术,所有游戏发烧友都对此非常熟悉。早在几年前,当VR技术被大肆宣传时,有人提出使用VR技术来模拟足球训练,但是鉴于这一年的基础设施,这个好主意很难实现。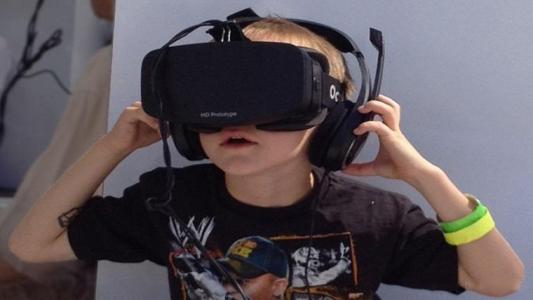 But this does not mean it is impossible. After all, many foreign militaries have begun to use VR technology to train soldiers. As early as 2018, the US Army began to put the first virtual simulator into training. It was created using virtual reality technology to allow soldiers, commanders and troops to train in a virtual environment.
但这并不意味着不可能。毕竟,许多外国军队已经开始使用VR技术来训练士兵。早在2018年,美国陆军就开始将第一台虚拟模拟器投入训练。它是使用虚拟现实技术创建的,允许士兵,指挥官和部队在虚拟环境中训练。
It sounds very tall, but in fact, everyone can understand it as a large-scale freely movable "chicken eating" game. It's just using footsteps instead of keyboards to walk, using simulated guns instead of mice, and experiencing the feeling of team combat in the virtual scene constructed by VR glasses.
它听起来很高,但实际上,每个人都可以将其理解为大型的可自由移动的"吃鸡"游戏。只是使用脚步声而不是键盘走路,使用模拟的枪械而不是鼠标,并在由VR眼镜构成的虚拟场景中体验团队战斗的感觉。
The U.S. Army can simulate various environments such as wind speed, storm effects, light propagation in the atmosphere, light scattering and accurate lightning simulation as much as possible with advanced computer computing capabilities. There is no doubt that this "game of the U.S. Army" "Host" is currently the most advanced equipment, and its realism is not realized in most modern simulators.
美国陆军可以使用先进的计算机计算功能来模拟各种环境,例如风速,风暴影响,大气中的光传播,光散射和精确的闪电模拟。毫无疑问,这种"美军游戏""主机"是目前最先进的设备,其现实性在大多数现代模拟器中都无法实现。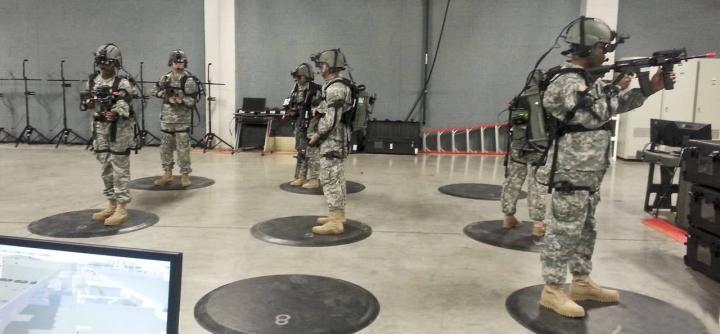 Or to put it more bluntly, this is the VR version of "Call of Duty" or "Battlefield." This "super game console" of the US military can provide soldiers with the same virtual world as their physical environment. Soldiers can use it in the virtual environment. A variety of different equipment, it will be fully integrated into the virtual world through realistic graphics and technical soldiers.
或者更坦率地说,这是"使命召唤"或"战场"的VR版本。美军的这种"超级游戏机"可以为士兵提供与其物理环境相同的虚拟世界。士兵可以在虚拟环境中使用它。它将通过逼真的图形和技术士兵将各种不同的设备完全集成到虚拟世界中。
The host performance is good, and the supporting wearable equipment is also advanced. After wearing special equipment, the virtual simulator can simulate the physical effects seen by the human eye. The effects of thermal imaging, night vision, laser and infrared optics are all available; in terms of hearing, soldiers can truly experience the real shooting of different weapons The sound allows the trainer to experience the real battlefield environment. Such a good sound system does not know the effect of listening to music; and the treadmill of this equipment is also very good, small enough to meet the needs of exercise in a small environment .
主机性能良好,配套的可穿戴设备也很先进。穿着专用设备后,虚拟模拟器可以模拟人眼看到的物理效果。可以使用热成像,夜视,激光和红外光学的效果。在听觉方面,士兵可以真正体验到不同武器的真实射击。声音可以使教练员体验真实的战场环境。这样好的声音系统不知道听音乐的效果。而且此设备的跑步机也非常好,足够小,可以在小环境中锻炼身体。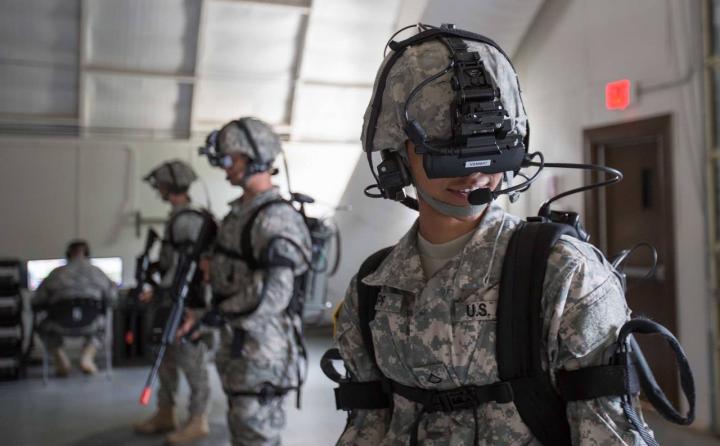 Through such abnormal computing and rendering functions, the U.S. military's game consoles can run game "scripts" such as joint arms operations, irregular skirmishes, peacekeeping operations, and limited intervention operations; of course, it also supports multiplayer online imitating offensive operations and defenses. Actions and support for civil actions, etc.
通过这种异常的计算和渲染功能,美军的游戏机可以运行游戏"脚本",例如联合武器行动,不规则的冲突,维和行动以及有限的干预行动;当然,它也支持多人在线模拟进攻性行动和防御。民事诉讼的行动和支持等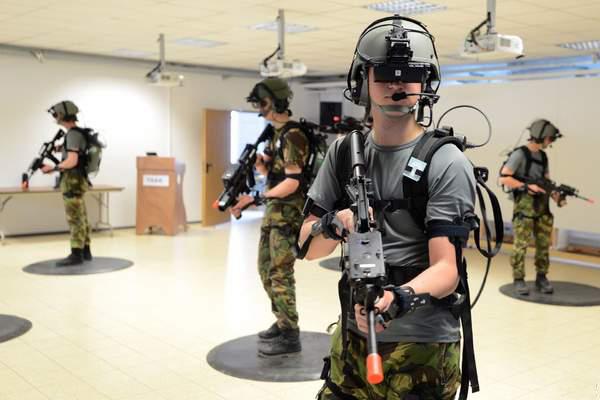 Lao Mao drank another sip of white wine, and I could feel a breath of alcohol across the screen: "Then I'm afraid I have to sell the house!"
老毛又喝了一口白葡萄酒,我在屏幕上可以闻到一口酒:"那我怕我必须卖掉房子!"
During the World Cup in Russia, I experienced a VR football game, which made up for my regrets in life.
在俄罗斯世界杯期间,我体验了VR足球比赛,弥补了我一生的遗憾。
I believe that many gamers have tried the two games "Football Nation VR Tournament 2018" and "Turbo Soccer VR". In my opinion, these games basically meet the needs of playing football in the game, but there is still a lot of room for improvement. .
我相信很多玩家都尝试过两款游戏《 Football Nation VR Tournament 2018》和《 Turbo Soccer VR》。在我看来,这些游戏基本上可以满足踢足球的需要,但仍有很大的改进空间。 。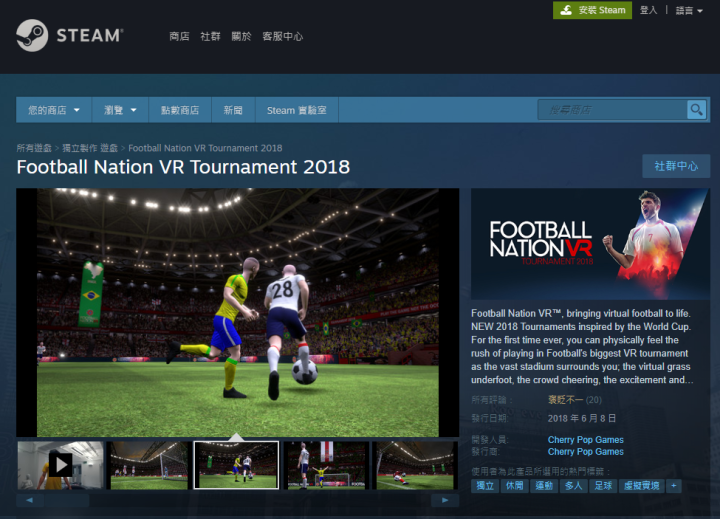 Players can use the tracker to capture the movements of the limbs, which gives us the possibility of kicking the ball in the game. At least more than the previous limitation of equipment, VR football games are mostly in the form of goalkeepers and penalty kicks. The presentation has to be improved a lot. In "Turbo Soccer VR", players need to tie two trackers to their shoes to recognize the movement of their feet, and judge the speed based on the player's stepping frequency. In the game, the player only needs to step on the spot or jump to move forward. It can be said to be quite convenient. The direction of movement is identified according to the position of the player's foot facing, so there is no need to worry about having the head fixed because of the ball. Department of vision.
玩家可以使用跟踪器捕获肢体的运动,这使我们可以在游戏中踢球。至少比以前的装备限制要多,VR足球游戏大多以守门员和罚点球的形式出现。演示文稿必须改进很多。在" Turbo Soccer VR"中,玩家需要在鞋子上绑上两个追踪器以识别脚的运动,并根据玩家的踩踏频率判断速度。在游戏中,玩家只需要当场踩下或跳跃即可前进。可以说很方便。移动的方向是根据球员的脚面位置确定的,因此无需担心由于球而导致头部固定的问题。视觉系。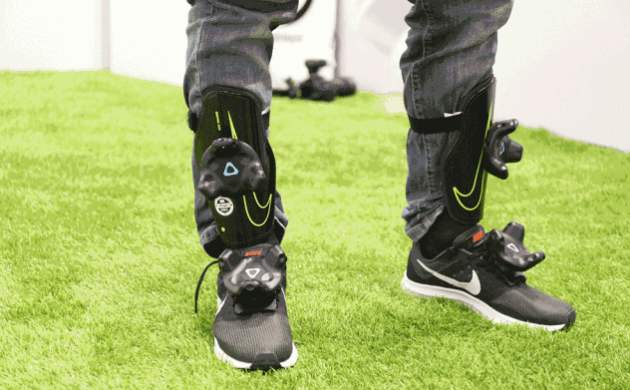 It's just that the better works in these VR football games are immature in the rendering of the stadium environment, the game's AI function, and the physical feel of kicking. They only achieve the ability to play in the game, but the distance is in the game. It's still a long way to get started with football, and it's far from real football.
只是这些VR足球游戏中更好的作品在体育场环境的渲染,游戏的AI功能以及踢脚的感觉上还不成熟。他们只能达到在游戏中玩的能力,但距离却在游戏中。足球入门还有很长的路要走,距离真正的足球还很远。
The current game scene is very simple and rough. Don't say anything to identify famous stadiums such as Old Trafford and Camp Nou. The stadium is a green plane, and the auditorium should use textures as much as possible to deal with it; in the game The "brains" of the teammates and opponents are not very easy to use. The level of difficulty basically depends on the reaction speed of the goalkeeper; the intensity of the kick, the confrontation with the opponent's body, and the consumption of running are difficult to experience. Feel it in the game.
当前的游戏场景非常简单且粗糙。不要说任何话来识别著名的体育场,例如老特拉福德球场和诺坎普球场。体育场是绿色的飞机,礼堂应尽可能使用纹理处理。在游戏中,队友和对手的"大脑"不是很容易使用。难度级别基本上取决于守门员的反应速度;踢球的强度,与对手身体的对抗以及奔跑的消耗都难以体验。在游戏中感受它。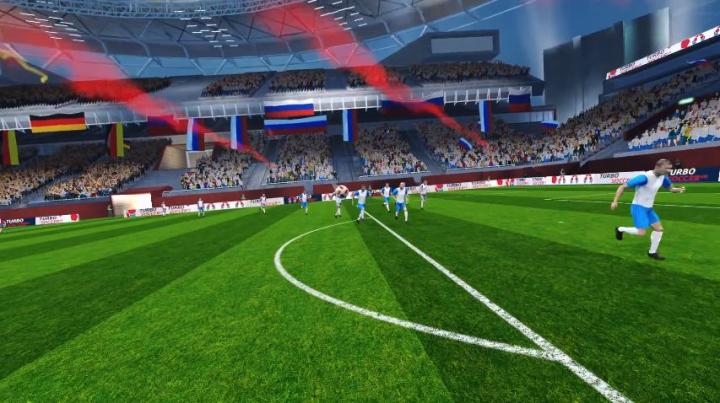 Relative to these problems, the extremely lack of star authorization and almost zero technical and tactical settings are simply not worth mentioning.
相对于这些问题,根本不值得一提的是缺少明星授权和几乎零的技术和战术设置。
Lao Mao also sighed: "For this game, it is estimated that my son prefers VR to fight zombies..."
老毛也叹了口气:"据估计,我的儿子更喜欢VR对抗僵尸……"
We combine VR football games on the market with the "game training" of the US military. Under the existing technical conditions, it is possible to simulate realistic football as much as possible. The game experience in "Ready Player One" is still in the category of science fiction.
我们将市场上的VR足球游戏与美军的"游戏培训"结合在一起。在现有技术条件下,可以尽可能地模拟逼真的足球。 " Ready Player One"中的游戏体验仍属于科幻小说类别。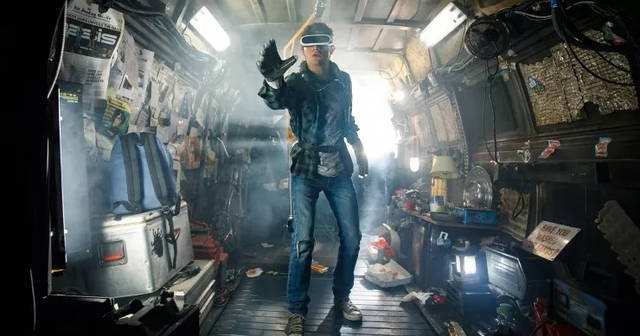 At the same time, due to technical reasons and human physiological characteristics, such simulations have some problems. One of the very common problems is that many people experience dizziness when using VR. We let children wear VR helmets and goggles to play games, and some of them dizzy in two or three minutes (we adults are not much better). In fact, the phenomenon of dizziness is unlikely to be caused by the poor experience of VR products. Technically speaking, these problems have not been solved well.
同时,由于技术原因和人类生理特征,这种模拟存在一些问题。一个非常普遍的问题是,许多人在使用VR时会感到头晕。我们让孩子戴上VR头盔和护目镜玩游戏,其中有些在两到三分钟内晕眩(我们的成年人并没有好很多)。实际上,头昏眼花的现象不太可能是由于VR产品的不良体验引起的。从技术上讲,这些问题没有很好地解决。
The first is that the speed of information transmission is not fast enough. Although the theoretical value of the 4G network transmission rate is very high today, everyone actually gets a dozen megabytes, and it is not stable. So when you look back in a football game Teammates, if the image cannot keep up, you will feel dizzy. This is because the image we see in the VR glasses needs to be transmitted a new main frame, which requires a high transmission rate.
首先是信息传输的速度不够快。尽管今天4G网络传输速率的理论值非常高,但每个人实际上都获得了12兆字节,并且不稳定。因此,当您回顾足球比赛的队友时,如果图像无法跟上,您会感到头晕。这是因为我们需要在VR眼镜中看到的图像传输一个新的主帧,这需要很高的传输速率。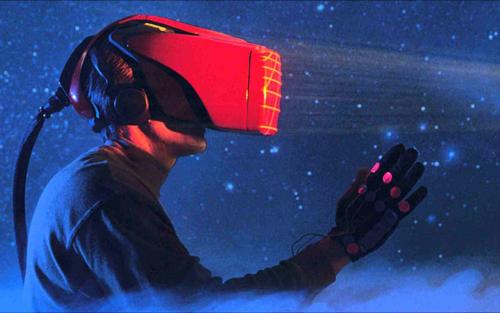 The next problem is that even if we enter the 5G era, when the information can be transmitted smoothly, game equipment also needs to use a huge amount of computing to render. The decoding of general high-definition TVs that we are more familiar with is relatively easy, because each frame of image is compared with the previous frame, and the device only needs to make up the difference. But with VR, unless you move your head a little, you have to start from the beginning and calculate from the beginning. You may have a lot of calculations when you look up at the auditorium.
下一个问题是,即使我们进入5G时代,当信息可以顺利传输时,游戏设备也需要使用大量的计算来进行渲染。我们比较熟悉的普通高清电视的解码相对容易,因为图像的每一帧都与前一帧进行了比较,并且设备只需要弥补差异即可。但是对于VR,除非您稍微动一下头,否则您必须从头开始并从头开始计算。抬头看礼堂时,可能会有很多计算。
Of course today's fastest (most expensive) GPUs can meet this requirement, but they consume too much power. After all, we are not a US military with luxurious consoles, and most of us can't afford advanced processors. This is why wireless VR devices are effective. The reason why it is difficult to upgrade is because the battery is not enough.
当然,当今最快(最昂贵)的GPU可以满足此要求,但它们消耗的功率过多。毕竟,我们不是拥有豪华游戏机的美军,我们大多数人负担不起先进的处理器。这就是为什么无线VR设备有效的原因。升级困难的原因是电池电量不足。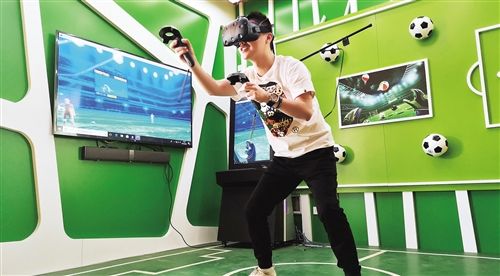 Secondly, even if the above-mentioned problems are solved, VR still encounters a fundamental obstacle today. It cannot be solved solely by network speed and processor speed. That is, without early feedback, fast changing scenes can always be achieved. It makes people dizzy.
其次,即使解决了上述问题,今天的VR仍然面临根本障碍。它不能仅通过网络速度和处理器速度来解决。也就是说,没有早期反馈,总是可以实现快速变化的场景。它使人头晕。
We all have this experience by car, especially when walking on mountain roads. If there are more turns, we will feel dizzy. This is because our bodies (mainly vestibular organs) are too late to respond to changes in the outside world. However, the driver is not dizzy, because he has body feedback after seeing the changed scene, and the feedback allows him to adjust the body's reaction in advance.
我们都有开车的经验,尤其是在山路上行走时。如果再转弯,我们会感到头晕。这是因为我们的身体(主要是前庭器官)为时已晚,无法对外界的变化做出反应。但是,驾驶员不会头昏眼花,因为在看到变化的场景之后他会得到身体的反馈,并且该反馈使他能够提前调整身体的反应。
Simply put, we must prepare our bodies for changes in the scenery.
简而言之,我们必须为风景的变化做好准备。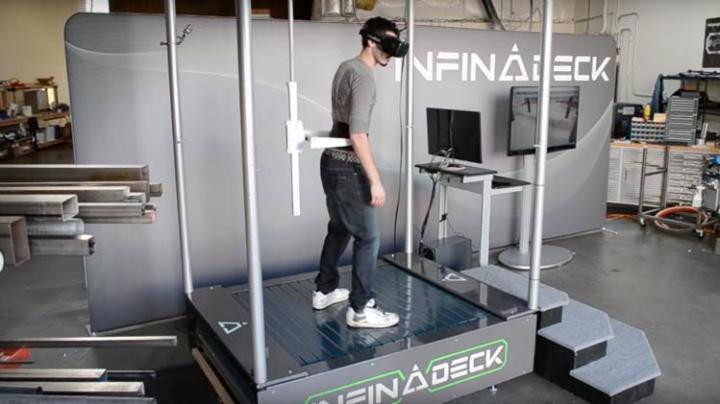 When we wear a VR headset, the changes in the scene brought about by head movement are not related to the body's reaction. Therefore, the simulation of real football can finally be realized, and good VR needs to be combined with wearable devices, which can completely solve the problem of dizziness.
当我们戴上VR头戴式耳机时,头部移动带来的场景变化与人体的反应无关。因此,最终可以实现对真实足球的模拟,并且需要将良好的VR与可穿戴设备相结合,才能完全解决头晕问题。
However, it is not over. There is a third problem. We need physical confrontation to play football. That is to say, we need more complex wearable devices to satisfy the sense of strength of real confrontation, but wearable devices are still unable to cause players to impact with too much power, football without confrontation, or football with very low resistance. It is not in line with reality.
但是,还没有结束。还有第三个问题。我们需要身体对抗才能踢足球。也就是说,我们需要更复杂的可穿戴设备来满足实际对抗的感觉,但是可穿戴设备仍然无法使玩家以过多的力量进行撞击,没有对抗的足球或具有极低抵抗力的足球。这与现实不符。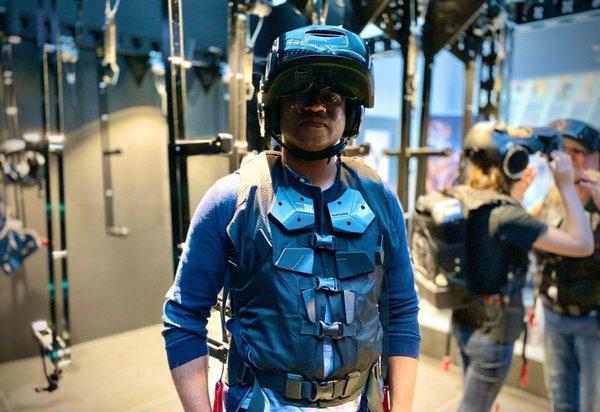 Lao Mao seemed to understand how difficult it was for him to train his son to play football with games. He turned to tell the truth: "In fact, we played football for fun, and children didn't want to play football. It's useless to do anything."
老毛似乎很明白,训练他的儿子踢足球是多么困难。他转身说实话:"事实上,我们踢足球是为了娱乐,孩子们不想踢足球。做任何事情都是没用的。"
Yes, it is possible to simulate real football with games, but the cost is huge and the experience cannot be guaranteed. Think back to the citrus that we were going crazy at home a few months ago. Now we can meet up with three or five friends to play football and feel the fresh air and the joy of football. It is actually quite happy.
是的,可以通过游戏模拟真实的足球,但是成本高昂,并且无法保证体验。回想一下几个月前我们在家里疯了的柑橘。现在我们可以与三五个朋友见面踢足球,感受新鲜的空气和足球的快乐。其实很高兴。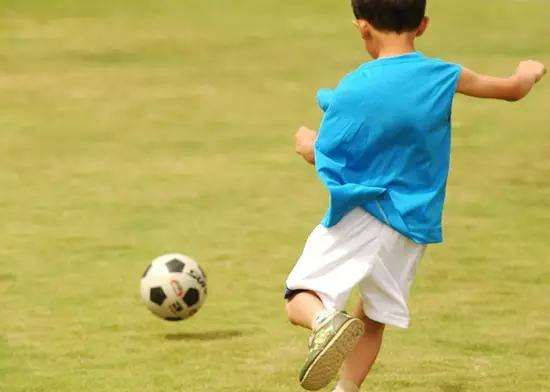 To make children fall in love with playing football is to guide them to find this kind of happiness.
让孩子爱上踢足球就是引导他们找到这种幸福。